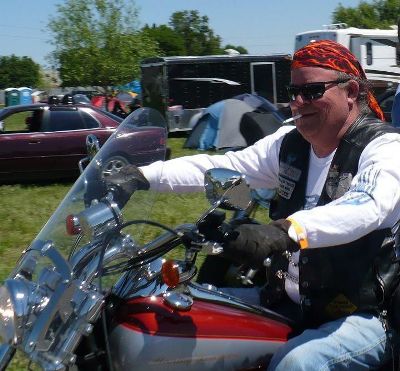 Chris Dulas

ABATE of Washington Mason County Chapter


Chris Dulas passed away today 09-13-2011 at approx 3:50 pm from cancer!
The memorial for Chris was Saturday, September 17th at 3pm,
at VFW Post 4992, 9981 Central Valley Rd, Bremerton.

We meet up with the North Kitsap Chapter at:
The Flotation Device Pub,
14511 Sherman Dr. NW, Gig Harbor.

The Mason County Chapter departed from the Park & Ride
at Pickering & Hwy 3 at 12pm and rode as a group to Gig Harbor.
We then rode with the North Kitsap Chapter to the memorial.

Everyone was invited!
RIP Chris Dulas ~
He was a good man, who did many positive things for us in the bike community.
His presence will be missed, both by his family, and his bike family, as well. ~ Kim Adair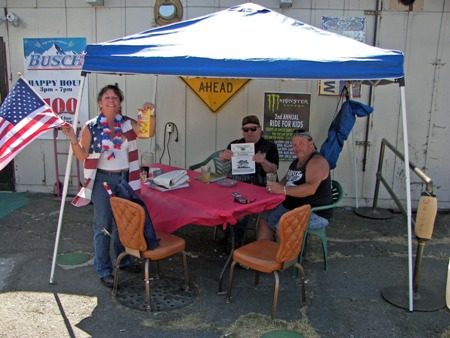 07-04-2009 Uncle Sam's American B.G. Swap Meet
Rona Smith, Chris Dulas, Don Cuda
Hard at work with an ABATE Membership Booth!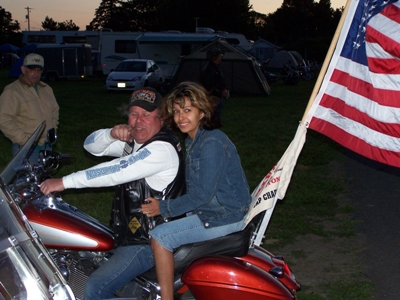 06-16-2006 Spring Opener Friday Night
Chris Dulas enjoying life with his friends!
RIP I will See you on the other side Brother!
You will missed by us all.
Chris Dulas was a great guy & my friend,
He was very active in promoting & Fighting for our Motorcycle rights & Freedoms.
He always treated people with respect! Dragoni of (BFB) L.L.&R.
Memorial Event PDF
Click Here